American Super Food 28-Day Supply, Protein & Greens Formula for Weight Management, Energy, And Meals On The Go
American Super Food 28-Day Supply, Protein & Greens Formula for Weight Management, Energy, And Meals On The Go
Our doctor-formulated, proprietary mixture includes a healthy portion of vegan-friendly pea protein for healthy weight management, energy, muscle mass, and bone strength.
It's FASTER than fast food, mixes and is ready to drink in 23 seconds
Absolutely no GMOs, soy, gluten, dairy, nuts, shellfish, or hormones included!
Get a nutritious, easy meal for busy or stressful days
No added sugars or artificial sweeteners whatsoever
Full immune system support
All-day vibrant energy
Powerful detoxifiers for liver and blood support
Perfect for an easy breakfast on the go, lunch on a busy day, or even a healthy delicious dessert
A full day's serving of fruits and vegetables
Supports healthy joints
Burn fat with this delicious 'paleo' and 'keto' friendly drink mix
Sweetened with stevia and vanilla bean for a subtle, slightly sweet flavor
Perfect for mixing with your favorite fruits and supplements
No more shopping, juicing, or messes to clean up!
Always FREE shipping and handling
100% satisfaction guarantee, return for a full refund at any time
What People Are Saying About Us
This works great for giving you energy! I can feel it working, which is just not the case with so many supplements and powders. I feel a mild jolt about 15 minutes after I take it and I can feel my face and scalp heat up. Oh, and my wife seems to like that I'm taking it too ;)
- IamSparta (verified buyer)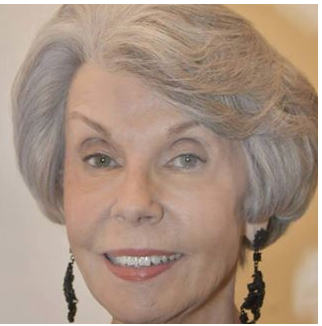 In less than 2 weeks of daily collagen doses, I was totally without cellulite!!! As in GONE! I've had cellulite since I was 10 (thanks family heredity)
- Caroline K. REDUCED CELLULITE!!!
I wish I had known of this product 20 years ago. Most of my aches are gone and the deep lines and crepe paper skin are fading away.
- Debbie Grishow Pedersen
I started using Proflexorol about 2 months ago and I noticed great results right away, now I take two pills everyday,, much better flexibilty in my joints and I can walk much easier, getting out of bed is way easier too,, highly recomend!
- Robert Ridley
Customer Reviews
10/04/2023
Tori P.

United States
Delicious and satisfying!!
I've been using ANS smoothie mix for several years now and love it! It's my go to for breakfast and lunch. I like knowing those two meals will be delicious and satisfying without having to put any thought into planning meals. I highly recommend this product!
07/23/2023
Margaret W.

United States
Great Breakfast
I have this every day for breakfast! It really sticks to my ribs!
07/20/2023
chuck k.

United States
American Super Foods
I am using super food daily, I also have my son charles jr. using it, so far I am very satisfied with taste and results
06/10/2023
Nancy S.

United States
American Natural Superfood
Love this product! Mix it up every morning for breakfast and am satisfied until lunch time.
04/13/2023
Christine S.

United States
Great product
We had a good experience with them. Delivery on time. Quality of product very good. Customer service super