Omega Blast Premium Fish OIl
Omega Blast Premium Fish OIl
HARVARD HEALTH CALLS THIS 'THE ESSENTIAL SUPPLEMENT' FOR BLOOD PRESSURE, CHOLESTEROL, JOINT PAIN AND MORE...
Check Your Shelves - You Might Be Taking A Version Of This That's Doing More Harm Than Good...
There are hundreds of supplements out there, and it's hard to keep track of what we should and should not be taking these days.
But there's one supplement that nearly every medical professional from cardiologists to chiropractors agree on. What is it?

Fish oil.

 Look, if you have blood sugar or blood pressure problems, you need to be taking a high quality fish oil.
Note I said high quality fish oil.
Most fish oil comes from 'trash fish' (fish that cannot be sold on market) from the polluted waters off of China's coast. 

This water is horribly polluted by the industrial cities along China's east coast.

It can be high in mercury, arsenic and dozens of other heavy metals and contaminants.

Plus most fish oils are low in the two main ingredients you need for maximum benefit: DHA and EPA. 
These are omega-3 fatty acids eicosapentaenoic acid (EPA) and docosahexaenoic acid (DHA).

These Omega's 3 are critical for your health. 
In fact they are so healthy the World Health Organization, the Mayo Clinic, and Harvard Health all classify them as 'Essential Supplements.' 

 They've been called 'the building blocks of a healthy body'.
 That's why we created OMEGA BLAST Premium Omega-3 Fish Oil Formula
And our fish oil has a whopping 800mg of EPA and 600mg of DHA. That's almost 4x the amount you'll find in the best-selling brand online and in stores.
Those formulas have at most 360mg of EPA and DHA.

And who knows where those brands are getting their oil from?

They certainly don't tell you! We get our fish oil blend from the pristine waters of the South Pacific.
It comes from schools of sardines that live in their natural habitat, not fish farms.

Plus, we test every batch of fish oil for heavy metals and contaminants. Our latest test are here in the images just click the image next to the Omega Blast image.
Start taking Omega Blast and you'll probably start to notice:
Lower blood pressure. A study in the American Heart Association showed that less than a gram a day lowered systolic blood pressure by 4.5 points on average.(1)
​Lower triglycerides. Dozens of studies show that fish oil lowers triglycerides by at least 30%, some much more. Triglycerides may contribute to hardening of arteries which increases risk of stroke, heart disease and heart attack.(2)
​Less joint pain. One study showed people could stop taking NSAIDS altogether after about half dose of fish oil. (3)
​Weight loss. A recent study showed that people lost 11 pounds on average in just 4 weeks taking fish oil.(4)
It can also help with mood, eye health, inflammation and so much more.
There are literally too many benefits to list.
And no other brand or formula is backed by our famous lifetime guarantee. Go ahead, try to find another supplement maker that will give you a life time guarantee on their products. You can't do it.
So start taking our Omega Blast, your body needs it! I'll even apply a 25% off coupon today only, ok?

- Dr. Patrick Conrad

What People Are Saying About Us
This works great for giving you energy! I can feel it working, which is just not the case with so many supplements and powders. I feel a mild jolt about 15 minutes after I take it and I can feel my face and scalp heat up. Oh, and my wife seems to like that I'm taking it too ;)
- IamSparta (verified buyer)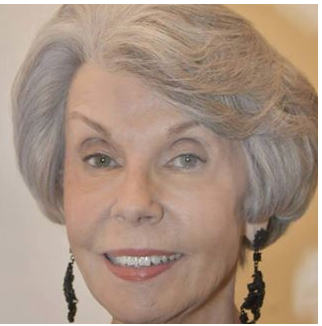 In less than 2 weeks of daily collagen doses, I was totally without cellulite!!! As in GONE! I've had cellulite since I was 10 (thanks family heredity)
- Caroline K. REDUCED CELLULITE!!!
I wish I had known of this product 20 years ago. Most of my aches are gone and the deep lines and crepe paper skin are fading away.
- Debbie Grishow Pedersen
I started using Proflexorol about 2 months ago and I noticed great results right away, now I take two pills everyday,, much better flexibilty in my joints and I can walk much easier, getting out of bed is way easier too,, highly recomend!
- Robert Ridley
Customer Reviews
05/12/2022
OMega Blast
I haven't been taken them very long , but so far I have No Complaint ! And if what's on the Label is what's in the pill , then that's Great ! They have lots of EPA & DHA so that's good. But they don't contain any DPA , but their still good Fish Oil Pills
04/14/2022
Not so fishy for fish oil
Like all fish oil supplements seem to be, these are huge pills. But once you choke it down, it doesn't seem to cause "fish burps" or general body odor or anything negative. I feel like I maybe swim faster now too.
Randy S.

United States
04/14/2022
Menstrual Mood Swing Miracle!
I could cry tears of joy about this product. This is going to get a little personal, but you need to know that "that time of the month" just started, and it took me completely by surprise. Why is this good news? Because every month prior to this one, my aches, pains and bordering on severely depressed mood were harbingers that it was about to start. Even though I knew the cause, that depression was pervasive and crippling. This has been affecting me for years. About a month ago it was so bad that I was desperate to find a solution. I searched online and read on multiple credible sources that fish oil can help with menstrual depression, in addition to cleaning up one's diet, abstaining from alcohol and getting more exercise. (I've read and heard this for years elsewhere as well.) I threw everything at the problem, including buying these supplements and taking them three times each day as directed, but in the past two weeks I've fallen off the wagon a bit as junk food and happy hours have crept back into my lifestyle (working on it!). After a couple days of exercise three or four weeks ago, I only did my first run today (sorry for the detail, but likely just as my "time of the month" was starting). The only thing that has been consistent has been my taking fish oil three times daily. It was only after I finished running that I realized "she" was here. I was elated to be so taken aback, and that was because all of those horrible tell-tale signs I've been suffering from for years were nowhere to be found. Ladies, menstrual depression is a horrible feeling. I'm not sure this remedy will work for everyone, but it is widely recommended by medical professionals and it worked for me in just one cycle. If you have trouble with menstrual depression, please give this a try and take your month back! Between this and the positive effects on heart health, looks like I'll be taking these supplements until the wheels fall off. Hope this review is helpful.
Hannah T.

United States
04/13/2022
This product rocks, we are now life long customers!!!
I might be imagining it but my neck & knees are far less stiff since I began taking this supplement. I am not sure if it's this but this is the only new thing. Some fish oil supplements upset my stomach. This does not.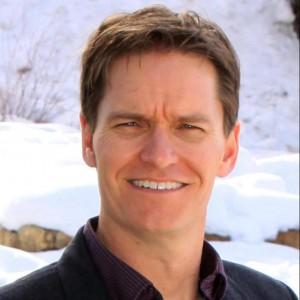 NG
Nature g.

United States
04/13/2022
Fish oil supplements DONE RIGHT!!!
As a biochemisty eye disease researcher, take it from me that you need fish oil in your diet, ESPECIALLY if you are at risk for inherited retinal degenerative disease! Everyone should be taking a good fish oil but I understand why a lot of people don't. Two words: FISH BURPS. Between that and big, hard to swallow pills, I haven't always taken fish oil myself, but I determined with the start of a new year to get my husband and myself back on track health-wise and that included a good fish oil supplement. I have been taking these for several weeks now and I can confirm that there are NO FISH BURPS with these!! They don't even smell fishy to me straight out of the bottle! There is no way I would ever know I was taking fish oil if someone were just handing these to me and I was taking them without ever seeing the bottle. The only way I would know would be the health benefits on the flip side! Whatever formulation they're using for these capsules to keep the fish in until they're far enough through the digestive system not to come back and haunt you really, REALLY works!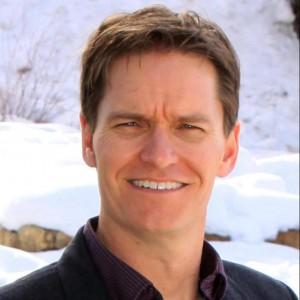 KM
Kate M.

United States