PureXanthin: A Powerful Antioxidant
PureXanthin: A Powerful Antioxidant
It's 6000 times more powerful an antioxidant and immune booster than Vitamin C…
It's 800x stronger than CoQ10 at fighting free radicals
It's 540 times stronger than Vitamin E...and
It's a better protector against early aging than drinking green tea every morning - over 500% better. 
This Micronutrient Can...
Kill invasive cells and stop oxidation in its tracks...
Improve vision to the point where you no longer need glasses...
Prevent cognitive decline and radically improve your memory...
Improve your skin's appearance by smoothing wrinkles, making age spots disappear
Drastically improve energy and endurance levels (this nutrient is what helps salmon to swim thousands of miles upstream for weeks on end...)
Prevent heart damage and high blood pressure...naturally improving the elasticity of the walls of your arteries
Boost male fertility by making your 'swimmers' stronger
Soothe the pain of aging in the joints9
Slow brain aging…
Increase stem cell potency
What People Are Saying About Us
This works great for giving you energy! I can feel it working, which is just not the case with so many supplements and powders. I feel a mild jolt about 15 minutes after I take it and I can feel my face and scalp heat up. Oh, and my wife seems to like that I'm taking it too ;)
- IamSparta (verified buyer)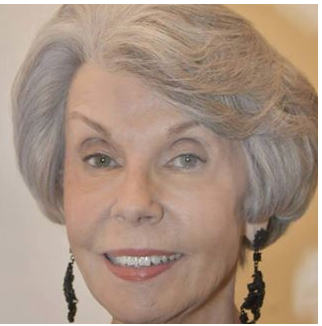 In less than 2 weeks of daily collagen doses, I was totally without cellulite!!! As in GONE! I've had cellulite since I was 10 (thanks family heredity)
- Caroline K. REDUCED CELLULITE!!!
I wish I had known of this product 20 years ago. Most of my aches are gone and the deep lines and crepe paper skin are fading away.
- Debbie Grishow Pedersen
I started using Proflexorol about 2 months ago and I noticed great results right away, now I take two pills everyday,, much better flexibilty in my joints and I can walk much easier, getting out of bed is way easier too,, highly recomend!
- Robert Ridley
Customer Reviews
12/04/2022
Erin R.

United States
Helped with my kidney health
I have third stage kidney disease and so I thought maybe an antioxidant might help. I started taking PureXanthin. My gfr was at 39 about 3 months ago and since taking PureXanthin my GFR went to 59! I'm hoping on my next doctor's visit my GFR will improve even more. I will continue to use this product for the long run. This is the only change I've made. I do not take any medications for the kidney disease so I do believe the PureXanthin is the reason for my improvement!
11/11/2021
Mark L.

United States
Saved My Eyesight
Imagine my surprise when the optometrist was reluctant to give me a prescription. He said that a prescription wouldn't really help. I insisted on one anyway and was shocked when I saw how much clearer my vision became with the glasses. But glasses, as I discovered, are not without their drawbacks. What I initially intended to be classroom/driving glasses turned into a dependency. I learned that your eye muscles become weakened and my vision severely worsened without them, so I had to wear them most of the time. I used them to graduate and then stopped. Slowly my vision returned to its pre-college state; still fuzzy at distances but good enough to do daily life. Purexanthin came in by accident. I was researching antioxidants and this seemed like a good one. I noticed one or two people said they had improved vision but didn't think much of it since I never see dramatic results with supplements and was taking it for other benefits anyway. I couldn't believe it when about 4 weeks after taking it my vision improved. Switching from close to long range vision became seamless again!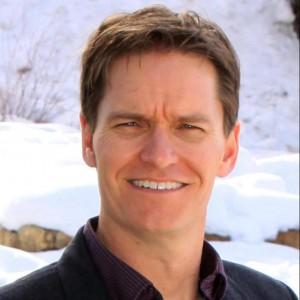 CH
11/11/2021
Christina H.

United States
Lowers blood glucose levels among other benefits
If I could give more stars I would. Besides all the amazing benefits I've experienced there is one significant side effect. After a few months of taking astaxanthin my fasting glucose went from 89 to 77. I have not changed my diet. The same thing happened with my husband. His went from 99 to 78. I'm fair skinned and this has helped to prevent sunburn. We don't get all the colds that our little kids catch. Nails and hair grow fast. And brown spots from pregnancy went away within weeks of starting. My husbands hyperthyroidism is under control now and I credit the astaxanthin for that. I know I'm forgetting something but this stuff is nothing short of a miracle pill.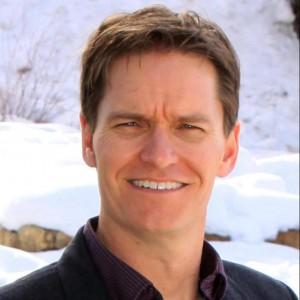 S
11/11/2021
Stewart

United States
If I could give more stars I would. A must have for everyone, NO MORE PAIN!
I've been in excruciating pain for 19 years. Yes you read that right. I've had 2 knee replacements and multiple surgeries and nothing and I mean nothing has eased any of my pain. I don't even know how I stumbled on this. I guess it's a God wink. I take 1 a day with lunch. It took a good 2 weeks to kick in. I can say I have NO PAIN anywhere in my body. I went to my doctor on September 18,2021 and was taken off of 4 medications. I am also doing no carb no sugar diet to lower A1C and I feel like I'm 20 years younger. Everyone I see say that I'm glowing I wire my pain on my face. No hiding it. I'm 69 and I'll never be without PureXanthin. Never!!!!!