Blood Sugar Support+

FREQUENTLY ASKED QUESTIONS
WHAT IS BLOOD SUGAR SUPPORT+?
It's a capsule that contains grass-fed beef pancreas, vitamins D3 and K2, magnesium, zinc, selenium chromium, berberine, gymnema, cinnamon, and banaba. Five of these ingredients have been proven to lower blood glucose levels without harmful side effects.
WHY BEEF PANCREAS?
The pancreas is what controls your insulin, and therefore, your blood sugar levels.  To nourish and repair your pancreas, and the enzymes, hormones and minerals in beef pancreas can do that. Most of the insulin on the market actually comes from animals, so healing 'like with like' is perfectly natural and effective.
HAS A DOCTOR MADE THIS FORMULA?
Yes the formula was created as a collaboration between Vincent Carter, medical researcher, Dr. Ralph La Guardia MD, and Healthy Living after they saw how blood sugar medications can negatively affect patients.
WHY CAN'T I GET IT IN STORES?
The process of getting products onto store shelves is long and expensive. You save money and time by ordering directly from us.
DOES IT HAVE SUGAR, CAFFEINE, OR ALLERGENS?
There is no sugar, chemicals or artificial ingredients. There is no caffeine, gluten, dairy, shellfish, GMOs, nuts, or preservatives. 
DOES IT REALLY WORK?
Yes! There are at least 7 studies shown in the references section below that proves that it works to lower blood sugar and many other symptoms. We find that it works for about 88% of our clients.
ARE THERE SIDE EFFECTS?
No, our clients report no negative side effects. The only we hear side effects we hear about are more energy, better digestion and lower blood sugar.
WHAT IF I DON'T LIKE IT?
You get your money back any time for any reason. We have no timeline on our satisfaction guarantee.
WHERE CAN I GET IT?
Just click on the button below to start your order!
What People Are Saying About Us
This works great for giving you energy! I can feel it working, which is just not the case with so many supplements and powders. I feel a mild jolt about 15 minutes after I take it and I can feel my face and scalp heat up. Oh, and my wife seems to like that I'm taking it too ;)
- IamSparta (verified buyer)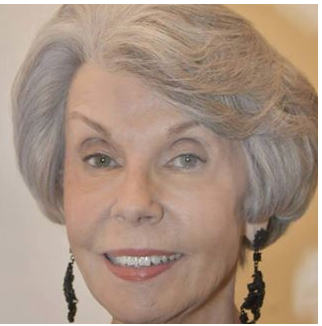 In less than 2 weeks of daily collagen doses, I was totally without cellulite!!! As in GONE! I've had cellulite since I was 10 (thanks family heredity)
- Caroline K. REDUCED CELLULITE!!!
I wish I had known of this product 20 years ago. Most of my aches are gone and the deep lines and crepe paper skin are fading away.
- Debbie Grishow Pedersen
I started using Proflexorol about 2 months ago and I noticed great results right away, now I take two pills everyday,, much better flexibilty in my joints and I can walk much easier, getting out of bed is way easier too,, highly recomend!
- Robert Ridley
Customer Reviews
11/27/2023
Kathy H.

United States
So grateful for this
Due to this subscription, I'm able to keep my glucose levels within normal range and my doctor out of my face. Your beneficial product and dependable business practices have been the most useful part of being diagnosed as diabetic. I am more grateful than I can express. Thank you.
10/27/2023
Rebekah B.

United States
Blood Sugar Support
This product really works for me. It works best if I take it before I eat. This is the first OTC product that helps me.
09/08/2023
Charmaine V.

United States
Blood Sugar Support
Seems to be helping. Keeps my blood glucose from spiking real high, but still waiting for it to bring numbers down some more. Very disappointed in delivery times. Store says 2-6 days. DHL is terrible. I wish you stop using DHL & just use USPS. One order took 11 days. Last order took 15 days to arrive and I almost ran out. So, now do I have to order 3 weeks before I need it? Getting ridiculous.
09/01/2023
MARY L.

United States
Works for me!
Great product. I use it every morning and sometimes twice a day, depending on when and what I eat. My blood sugar has been normal.
08/02/2023
MARY L.

United States
Works Great
I have been using this product for over a year. I think it's a wonderful product.